Company
FAMA INDUSTRIE,
DAILY QUALITY
Fama Industrie is a family run businessopen to innovationand market requirements. In its 65 years history of expertise, knowledge and skill, FAMA has built up a strong reputation as one of the top manufacturers of food preparation equipment.
IN ITALY AND WORLDWIDE
From our state-of-the-art factory in Rimini, Emilia-Romagna, we ship all over the world equipment produced with the highest quality components, which combined with class-leading design, innovation and expertise, mean the end reuslt is of the highest standard.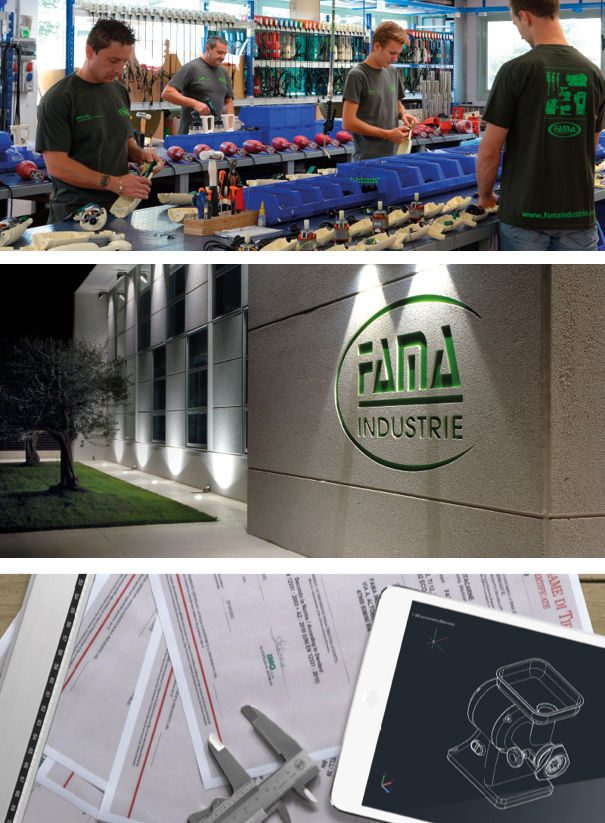 QUALITY AND RELIABILITY
From testing new designs and materials to looking for ways to improve guarantees and reduce cost of service, we continue to expand our portfolio and footprint to offer innovative products to help the food service industry to prepare, cook and serve. All available in different sizes and capacity, providing excellent solutions that fully satisfy the needs of catering and hospitality environments.
COSTUMER FOCUS BEYOND THE CALL OF DUTY
One of our key brand values is customer focus. We're proud of our quick response to all enquiries, orders and service calls. Our customers associate us with the winning combination of quality, value and longevity. FAMA INDUSTRIE's name is also a mark of personal service, we provide an unparalleled after-sales service. Our sales team are trained to support our network of distributors and retailers in choosing the best product. Additionally, on our website further information and videos are available.
ADVANCED SERVICES
We're dedicated to satisfying customer needs with next day deliveries and stock availability of tan extensive range.
FAMA INDUSTRIE: state-of-the-art technology designed to improve everyday life.